In the dynamic realm of restaurant design and hospitality, establishing a welcoming and comfortable atmosphere for patrons is of utmost importance in ensuring a successful dining experience. Regarding furnishing restaurant spaces, bar seating is of utmost importance as it plays a significant role in establishing the desired ambiance and ensuring optimal comfort for guests. Commercial upholstered bar stools are widely favored by restaurants for their functionality, style, and comfort. This comprehensive guide aims to explore commercial upholstered bar stools in-depth. It will delve into the various benefits they offer, the available design options, and why they are considered the optimal choice for enhancing the ambiance of the restaurant bar area.
The Significance of Bar Seating in Dining Establishments
Bar seating is a fundamental aspect of a restaurant's overall design, providing customers with a distinctive and enjoyable dining experience. Regardless of the type of establishment, be it a fashionable gastropub, an upscale dining establishment, or a charming café, the bar area functions as a focal point where patrons can relax, engage in social activities, and savor their meals in a more laid-back ambiance. In addition, bar seating in restaurants optimizes available space, facilitating more guests' accommodation while ensuring their comfort is not compromised.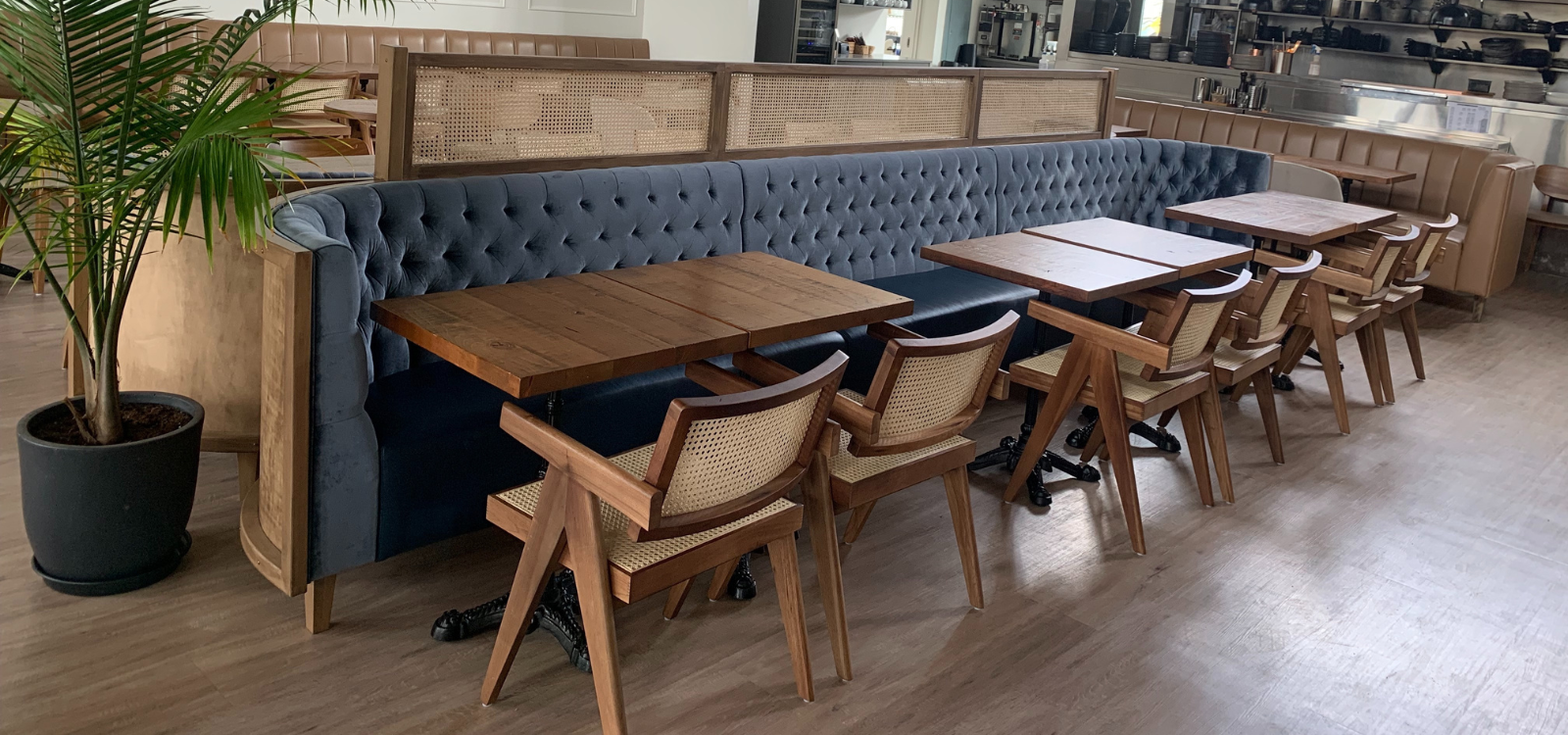 Commercial upholstered bar stools enhance the bar area with inviting cushioned seats and stylish design, providing an elevated level of comfort and sophistication. These upholstered bar stools offer a harmonious blend of practicality and visual appeal, rendering them a prime selection for restaurateurs seeking to cultivate a refined dining ambiance.
1. Key Benefit
One of the key benefits of commercial upholstered bar stools is their exceptional comfort level. The cushioned seats offer a comfortable and inviting experience, enabling customers to sit for extended durations without experiencing any discomfort. Upholstered bar stools frequently incorporate ergonomic designs that promote optimal posture and enhance the dining experience.
2. Versatility in Design
Commercial upholstered bar stools are available in various designs and styles, giving restaurant owners a generous selection to complement their decor and theme. Regardless of your desired aesthetic, upholstered bar stools are available to complement any ambiance, whether it be a chic modern look, a classic vintage vibe, or an eclectic mix of styles.
3. Enhancing Visual Attractiveness
Including upholstered bar stools enhances the aesthetic appeal of the bar area, imbuing it with an air of elegance and sophistication. The diverse range of plush upholstery options in various colors and patterns enables restaurant owners to imbue their space with a distinct sense of personality and charm. These stools have the potential to serve as prominent elements, enhancing the overall atmosphere and leaving a lasting impact on customers.
4. This product exhibits exceptional durability and longevity.
Commercial upholstered bar stools are specifically engineered to withstand high-traffic environments' demands, guaranteeing exceptional durability and longevity. The upholstery materials have been carefully selected based on their excellent resistance to stains and wear. This deliberate choice ensures they are highly suitable for maintaining cleanliness and durability in bustling restaurant environments.
5. Flexibility in Application
Bar seating is often linked to the bar counter, but it is worth noting that commercial upholstered bar stools can be utilized in various sections of a restaurant. These chairs can be strategically positioned at high-top tables, near the entrance to accommodate waiting for guests, or used in communal dining areas, enhancing the restaurant's seating options and overall flexibility.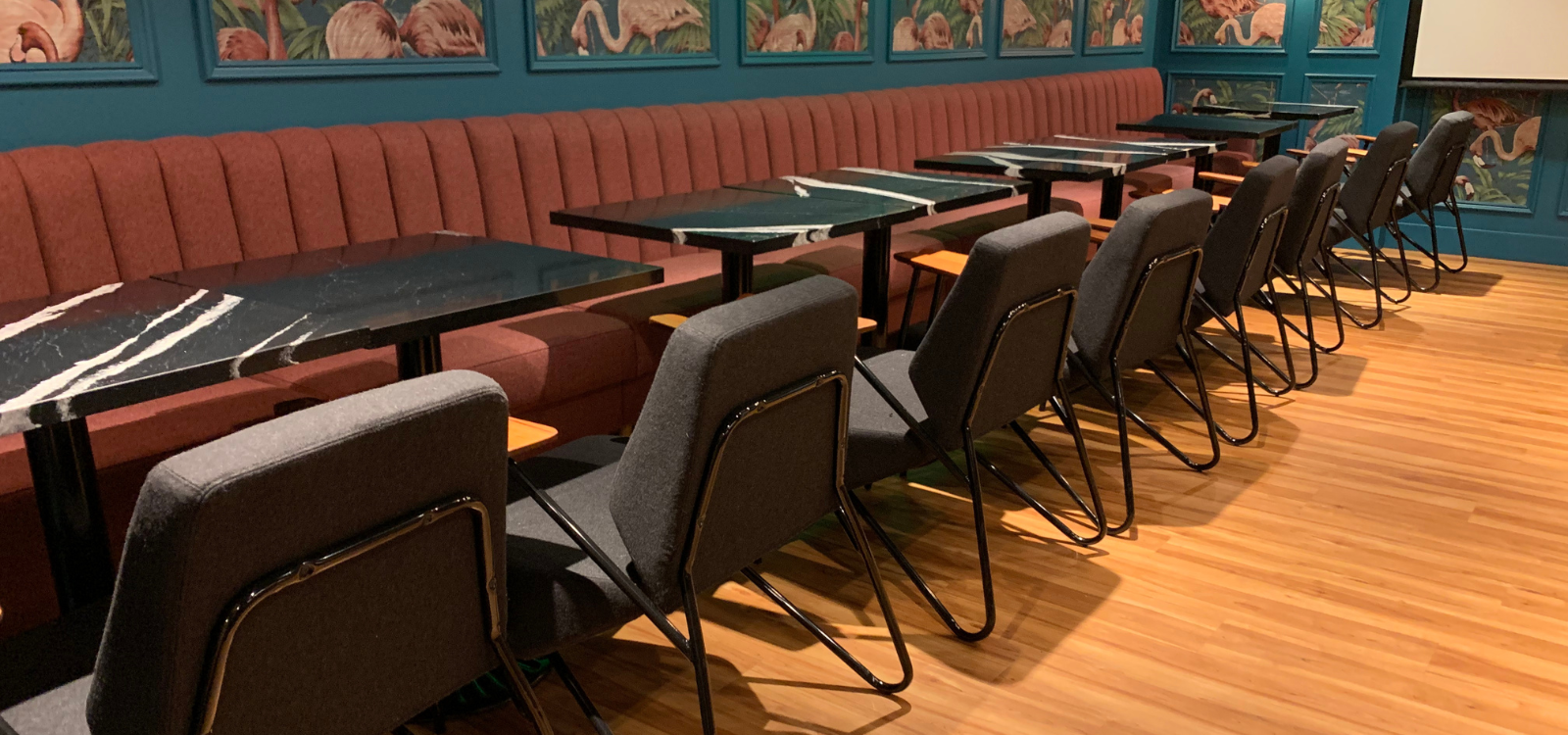 When restaurant owners select commercial upholstered bar stools for their establishments, they are presented with various design options. Here are several popular styles that you may want to consider:
1. The topic of discussion pertains to contemporary and modern concepts.
Contemporary upholstered bar stools feature elegant lines, minimalist designs, and a strong emphasis on clean aesthetics. These chairs frequently showcase metal frames and are upholstered in leather or faux leather, typically available in neutral color tones. As a result, they are highly suitable for contemporary restaurants.
2. The product exudes a timeless and sophisticated aesthetic.
Opting for classic upholstered bar stools is highly recommended for restaurants seeking a sophisticated and enduring aesthetic. These stools commonly exhibit wooden frames, plush fabric upholstery, and intricate detailing, contributing to an atmosphere of elegance and sophistication in the bar area.
3. Industrial and Rustic
The upholstered bar stools blend vintage aesthetics with raw industrial elements, resulting in a charming and rustic appeal. The products frequently showcase distressed metal frames, reclaimed wood accents, and upholstery made from leather or fabric in earthy tones. These stools are ideal for establishing a warm and welcoming ambiance.
Commercial upholstered bar stools provide optimal comfort, style, and functionality when selecting seating in the bar area. The plush upholstery offers guests a high-end and comfortable dining experience. Simultaneously, the extensive range of designs enables restaurant proprietors to establish a space that harmonizes with their vision and brand identity.
In the dynamic restaurant industry, where prioritizing guest satisfaction is paramount, commercial upholstered bar stools elevate the overall dining experience and foster a welcoming atmosphere that encourages guests to prolong their stay and fully appreciate the ambiance. These stools provide versatility and contribute to the distinctive personality of the restaurant, spanning from casual eateries to upscale establishments.
Where can one locate commercial upholstered bar stools in Canada?
Contract Furniture Solutions is a reputable provider that caters to restaurant owners in Canada seeking high-quality commercial upholstered bar stools. Restaurant owners can discover various upholstered bar stools in multiple styles and designs, enabling them to find the ideal complement for their decor and theme.
At Contract Furniture Solutions, we provide our customers with bar stools that are meticulously crafted using high-quality materials and meticulous attention to detail. Our commitment to excellence guarantees that our bar stools are durable and deliver exceptional performance over an extended period. Our team of professionals offers personalized assistance to restaurant owners in their search for upholstered bar stools that perfectly match their design vision and seating needs.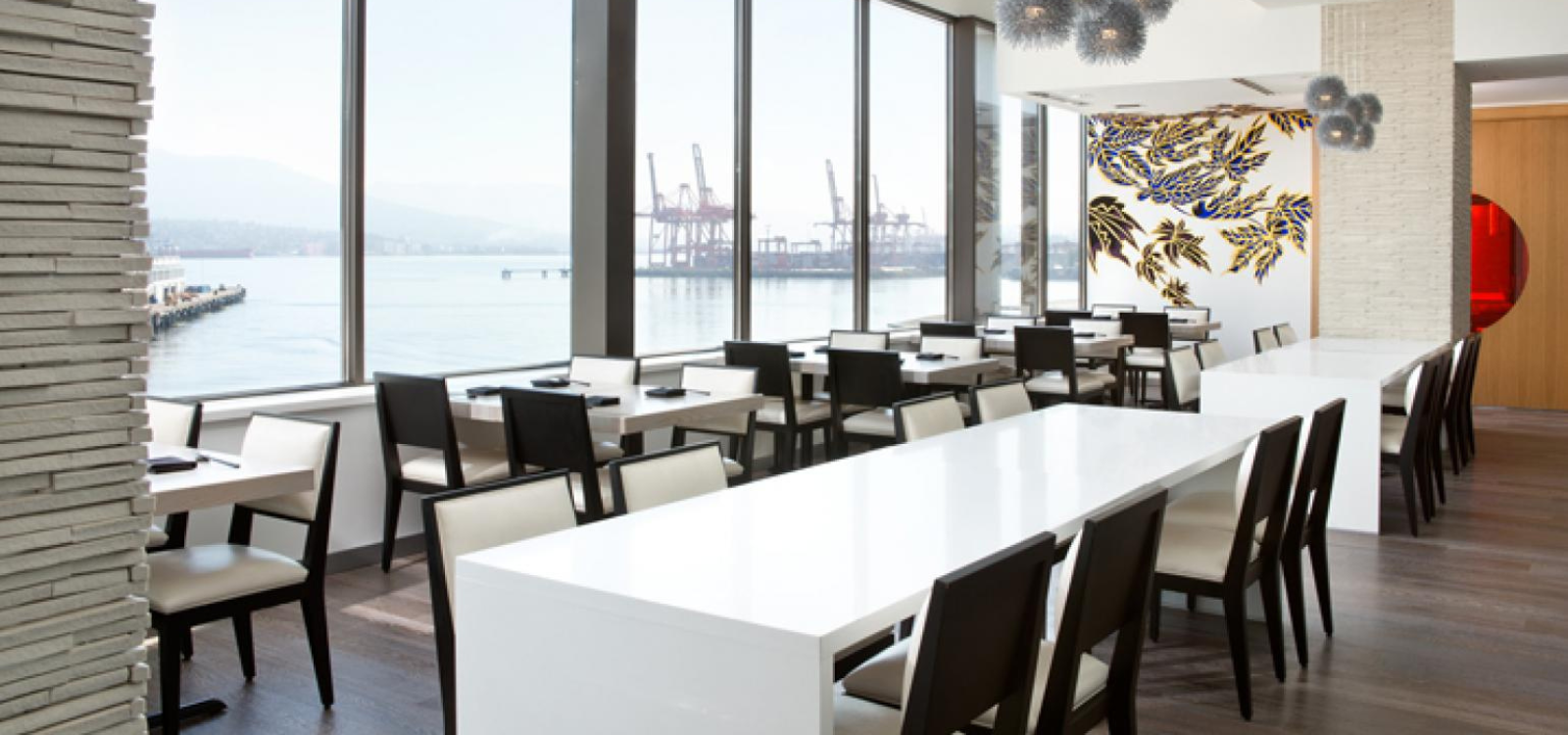 Commercial upholstered bar stools are a popular choice for furnishing the bar area in restaurants, as they effectively contribute to a comfortable, stylish, and inviting ambiance. These stools provide an ideal combination of functionality and aesthetics, enhancing the overall dining experience for customers. Thanks to the diverse design options and styles, restaurant owners can incorporate their unique personality and charm into their establishments.
Including commercial upholstered bar stools enhances the aesthetic appeal of the bar area, imbuing it with an air of elegance and sophistication. This, in turn, leaves a lasting impression on guests, elevating their overall experience. In the highly competitive realm of the restaurant industry, where meticulous attention to detail is paramount, investing in top-notch commercial upholstered bar stools is a strategic decision that prioritizes comfort and style, elevating the overall dining experience.
Restaurant owners are constantly seeking to enhance the dining experiences of their customers. In this regard, commercial upholstered bar stools are ideal for elevating both comfort and style in restaurant establishments across Canada.