Custom Restaurant Furniture
Contract Furniture Solutions specializes in the supply of custom furniture for hospitality projects. We work with restaurant groups across Canada to improve on the quality of their furniture brand standards and deliver cost savings. Collaborate with our design team and create new custom restaurant furniture, truly unique to your brand.

Branded Designs: Our Process
Step 1
Explore Design – Send us your concept image or existing brand standard. Our team will review material options, finishes and sizing.
Step 2
Review Quotation – Our team will provide estimate pricing to manufacture and supply exactly what you want. Clients with existing brand standards will find this extremely useful to ensure they are receiving good value from their current supplier.
Step 3
Shop Drawings – Upon unit pricing approval, our production and design teams will collaborate to complete detailed shop drawings. This outlines how the furniture will be manufactured, and explores opportunities to improve quality.
Step 4
Sample Production – If our pricing works for your project, the best way to compare our furniture with your current supplier (or see your new concept come to life) is through production of a sample unit. This demonstrates our quality and provides opportunity to modify and adjust design details prior to any complete orders.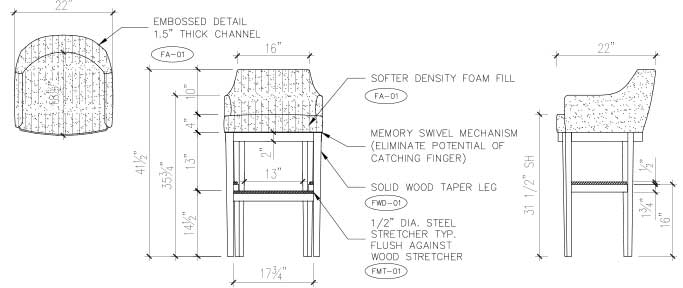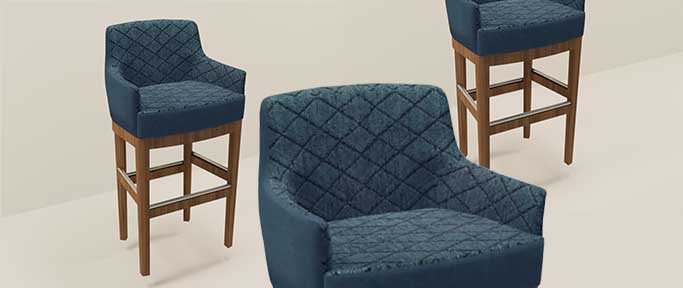 Contract Furniture Solutions provides custom furniture to branded restaurant chains and specialty projects across North America. Restaurant groups with multiple locations often strive to achieve uniform brand standards that are truly unique. Our team will help to engineer new custom furniture designs from your inspired concept images OR re-engineer existing brand standards that provide cost savings and improved quality.
It doesn't cost anything to find out where you stand! We encourage restaurant brands to send us their existing standard designs. Our team will review the furniture in detail and promptly provide pricing to custom manufacture and supply the same thing. In this consultation process, we explore any existing challenges with design and look for opportunities to upgrade quality. Often, we are able to provide significant cost savings while improving structural integrity of the furniture design; re-engineering brand standards specifically towards commercial applications.
Looking for something completely new? Our ability to supply custom furniture is limited only by imagination! Sometimes this starts with a sketch, dreamed in a bar and noted on a napkin. We take your inspiration or concept images and transform design ideas into form and function with our furniture. We tailor furniture solutions to fit the needs of our clients.
Contact our Team

for more Information today!