Regarding furnishing your restaurant, there's a deep emotional connection beyond mere practicality. It's about creating a haven, a sanctuary where guests can escape the outside world and feel genuinely embraced. The furniture you choose plays a pivotal role in shaping that emotional experience. In this blog article, we will explore the types of restaurant furniture that withstand the test of time and evoke powerful emotions, leaving a lasting impression on your guests' hearts.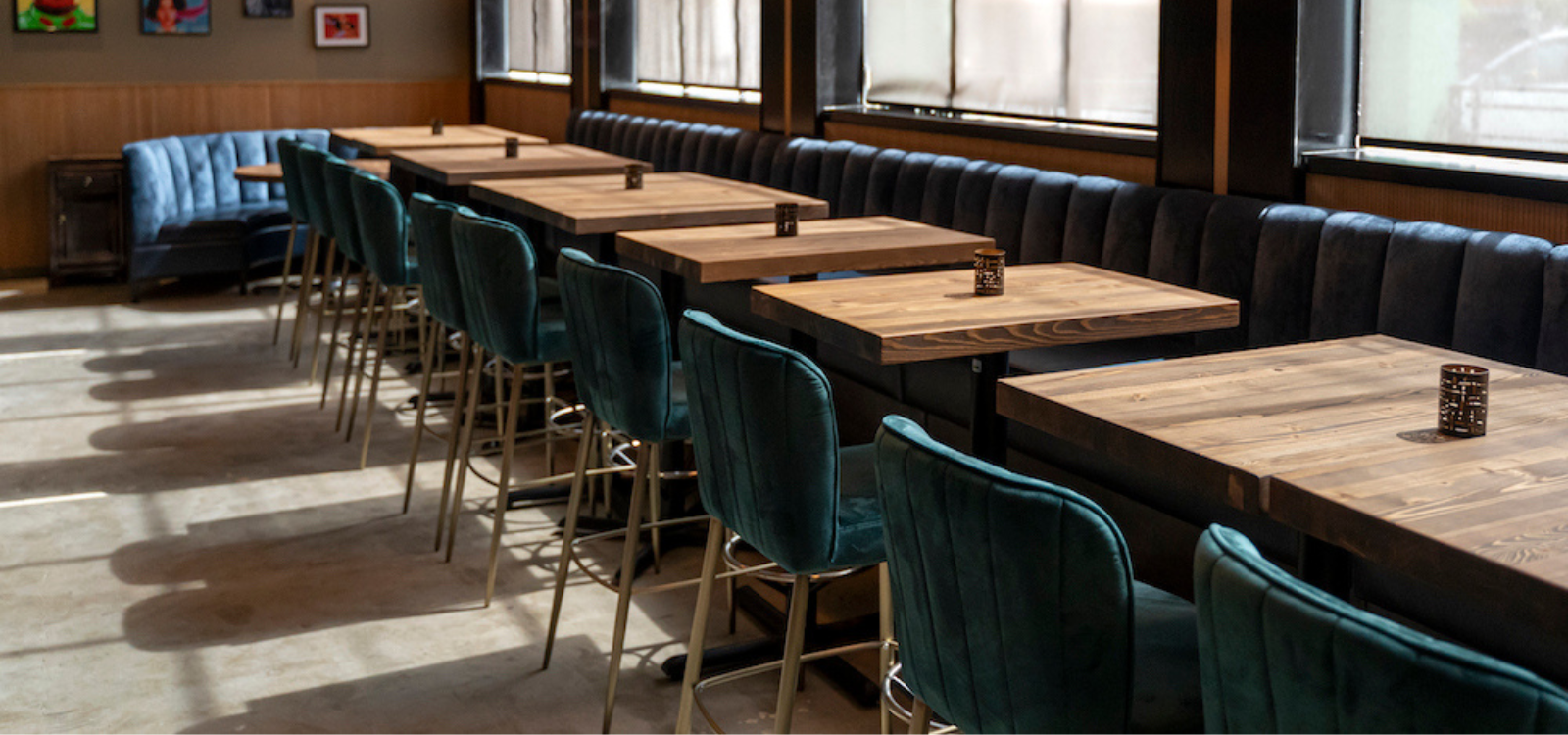 Solid Wood Furniture: Where Timeless Elegance Meets Soulful Endurance
Solid wood furniture is more than just a piece of decor; it's a testament to craftsmanship and natural beauty. The rich textures and grains of oak, walnut, and mahogany exude a sense of warmth and authenticity that resonates with your guests. Each knot and imperfection tell a story, adding character and depth to your restaurant's ambiance. With Contract Furniture Solutions, you can custom-make solid wood furniture that reflects your unique style, creating an atmosphere where the traditions of the past merge seamlessly with the present aspirations. 
Metal Furniture: Captivating Strength with a Touch of Modernity
Imagine your guests being mesmerized by the sleek allure of metal furniture as they step into your restaurant. The smooth lines, excellent touch, and contemporary aesthetics of aluminum, steel, and wrought iron create a captivating and refreshing ambiance. The robustness of these materials speaks volumes about the endurance and resilience of your establishment. You can bring this emotional impact to life with Contract Furniture Solutions, as they offer a wide array of custom-made metal furniture options. From chic chairs to elegant tables and trendy bar stools, you can elevate your restaurant's allure while ensuring longevity and ease of maintenance.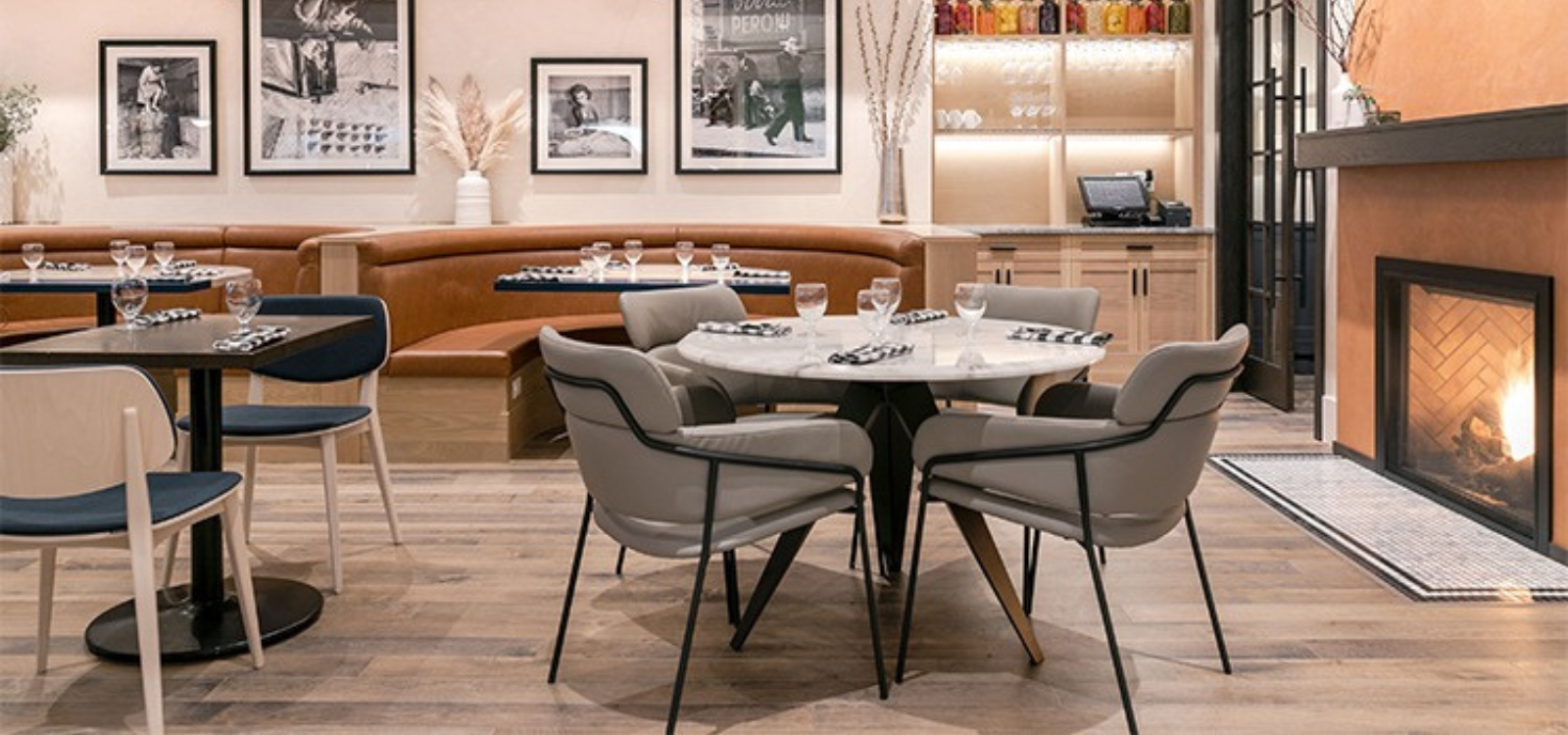 Upholstered Furniture: Embracing Comfort and Inviting Serenity
In restaurant furniture, there's something magical about upholstered pieces. They offer more than just a seat; they embrace your guests with comfort and serenity. The luxurious fabrics, plush cushions, and meticulous craftsmanship transform every dining experience into a pampering escape. With Contract Furniture Solutions, you can discover a world of custom-made upholstered furniture that harmonizes with the soul of your restaurant. Their expertly selected fabrics, combined with durable foam cushions and reinforced frames, guarantee lasting comfort and enchantment for your guests, even during the busiest times.
Laminate and Veneer Furniture: Practicality and Grace Dancing in Harmony
Sometimes, practicality doesn't have to compromise on beauty. Laminate and veneer furniture effortlessly marry functionality with grace, presenting a harmonious blend of style and durability. These materials, known for their resilience and easy maintenance, provide a canvas for your artistic vision. Contract Furniture Solutions understands the emotional power of aesthetics and offers a range of custom-made laminate and veneer furniture options. From exquisite tabletops to stunning bar counters, they allow you to create a space that captures the essence of your restaurant's ambiance while providing furniture that stands the test of time.
Why Choose Custom-Made Furniture from Contract Furniture Solutions?
At Contract Furniture Solutions, they understand that your restaurant is more than just a business; it's a passionate endeavor. That's why they go above and beyond to deliver custom-made furniture that resonates with your emotions and aspirations:
Tailored to Your Dreams: Custom-made furniture allows you to bring your dreams to life. Every material, finish, and design choice is meticulously selected to align with your vision, ensuring a cohesive and emotionally captivating atmosphere.
The Craftsmanship that Moves the Soul: Contract Furniture Solutions takes immense pride in its craftsmanship. With their commitment to excellence, they meticulously create each piece, using premium materials, paying attention to minor details, and employing robust construction techniques. The result is furniture that moves the soul and withstands the demands of your bustling restaurant.
Guidance from Passionate Experts: The team at Contract Furniture Solutions consists of passionate experts with extensive experience in the restaurant industry. They understand the emotional impact of furniture and provide valuable insights and guidance, helping you select the most suitable options that will enchant your guests.
Unveiling the Emotionally Affordable: Contract Furniture Solutions believes that emotional experiences should be accessible to all. That's why they offer competitive pricing without compromising on quality. Their custom-made solutions provide exceptional value for your investment, ensuring that your furniture's emotional impact is profound and cost-effective.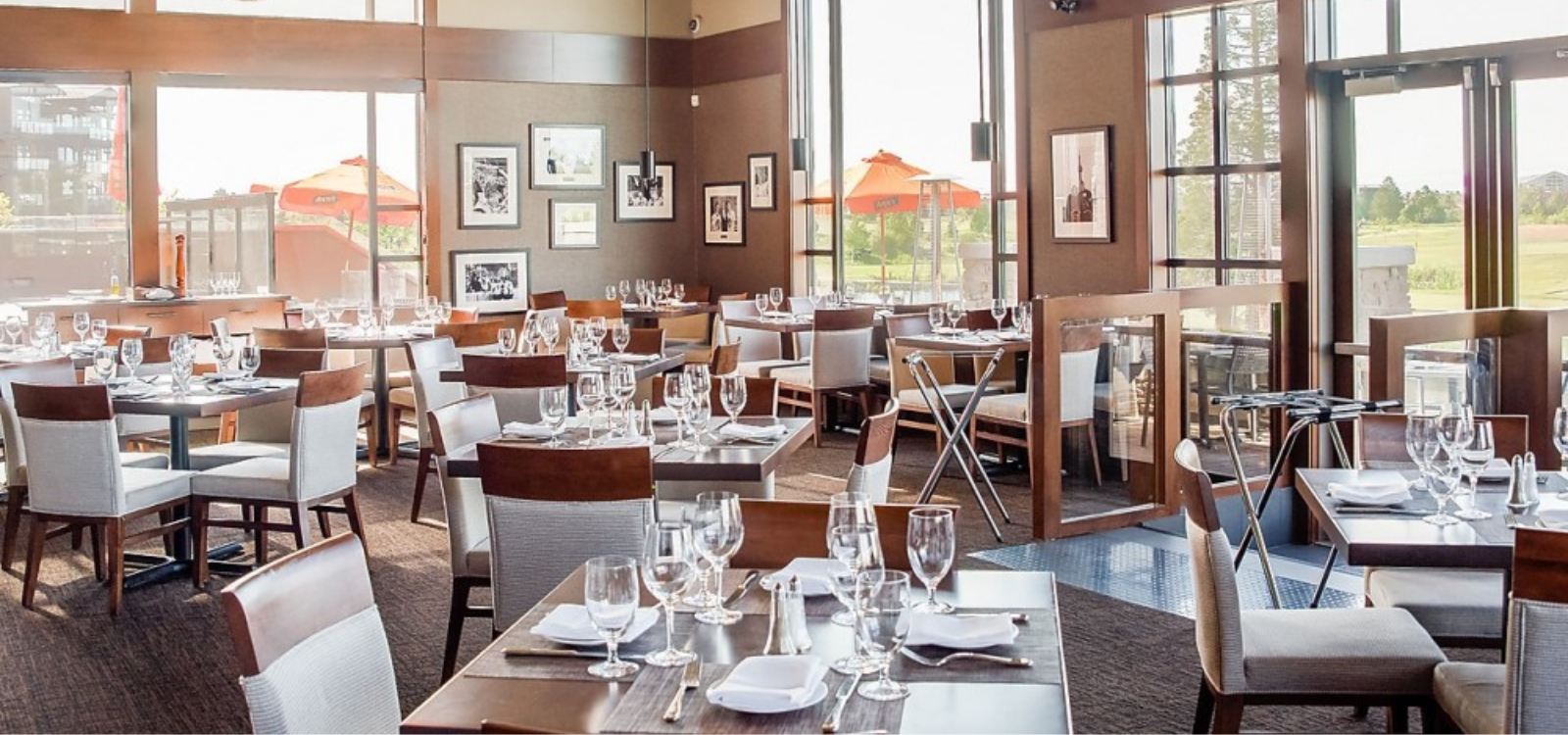 Furnishing your restaurant goes far beyond mere functionality; it's about crafting an emotional journey for your guests. Custom-made furniture from Contract Furniture Solutions allows you to evoke emotions that linger long after the plates are cleared. From the timeless elegance of solid wood to the captivating allure of metal, the comforting embrace of upholstery, and the graceful practicality of laminate and veneer, their expertise and craftsmanship ensure that your furniture becomes an integral part of your restaurant's soul. Let your establishment tell a story of endurance, allure, and heartfelt hospitality – a story your guests will carry with them for years to come.