When it comes to furnishing a restaurant, choosing suitable tables is a crucial decision that can significantly impact the overall dining experience for your customers. From the tabletop material to the base design, every aspect contributes to your restaurant's seating area's functionality, durability, and aesthetic appeal. This article will delve into restaurant tables for sale, focusing on the importance of quality, the variety of options available, and why Contract Furniture Solutions is the go-to provider for your table needs.
The Importance of Quality Restaurant Tables
Investing in high-quality restaurant tables is essential to create a welcoming and comfortable dining environment. Tables are not merely functional surfaces but an integral part of your restaurant's decor and atmosphere. Low-quality tables can compromise the dining experience by being unstable, prone to wear and tear, or lacking visual appeal. By selecting durable and well-crafted tables, you ensure your customers have a pleasant dining experience while enhancing your establishment's overall ambiance and aesthetics.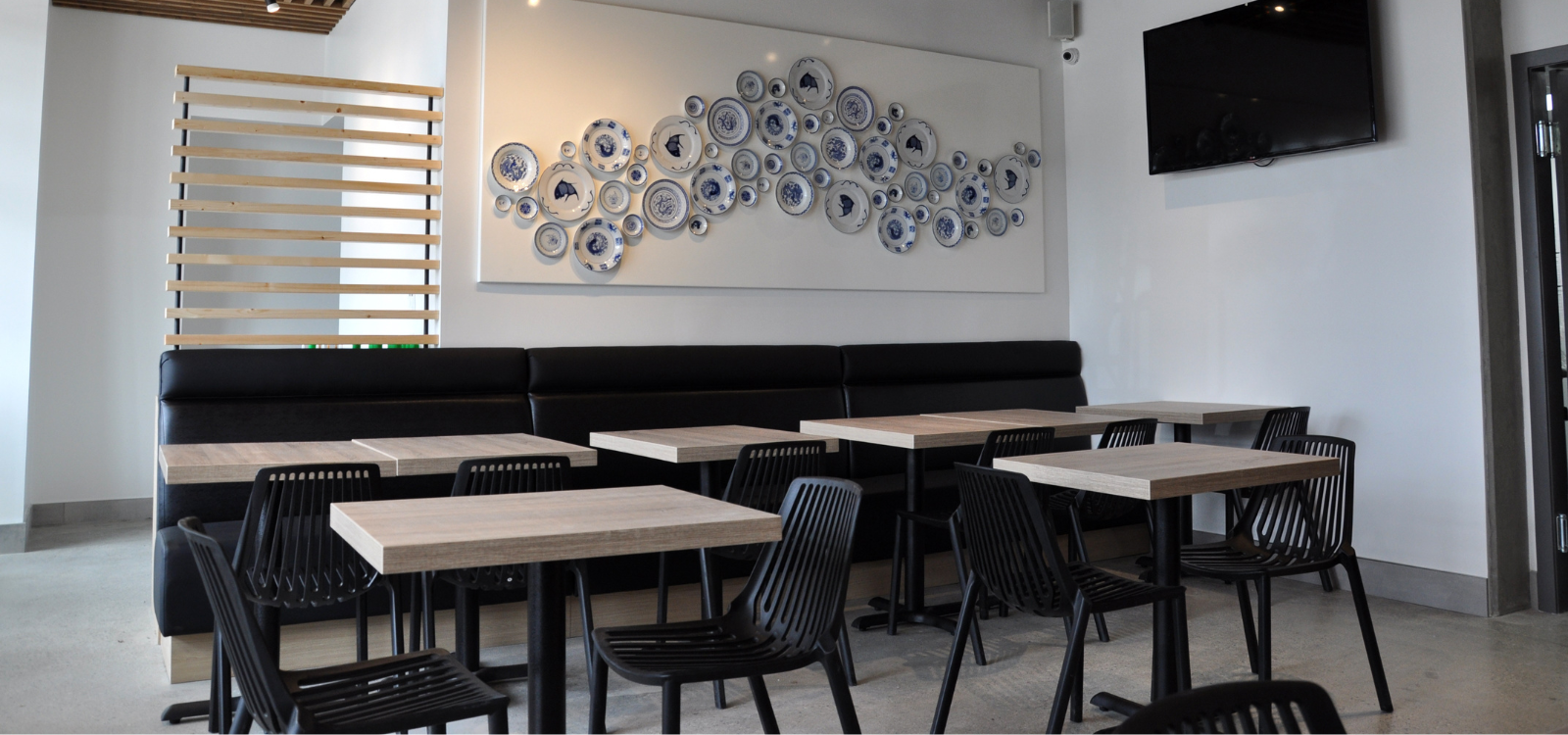 Tops, Bases, and Table Sets: A Variety of Options
Thanks to the large selection of alternatives available for restaurant tables, you may personalize and choose the ideal mix of tops, bases, and table sets to fit your restaurant's concept and style. Here are a few well-liked options:
Table Tops
Tabletops are available in various materials, each with its unique characteristics and visual appeal:
Wood: Solid wood tabletops exude warmth and elegance, adding a touch of sophistication to your restaurant. They are durable and can withstand heavy use while providing a timeless look.
Laminate: Laminate tabletops offer versatility and durability, making them an excellent choice for high-traffic restaurants. They come in various colors and patterns, allowing you to match your restaurant's decor effortlessly.
Stone: Stone tabletops, such as granite or marble, bring your establishment a luxurious and upscale feel. Known for their durability and natural beauty, they make a statement and add a touch of elegance to your dining area.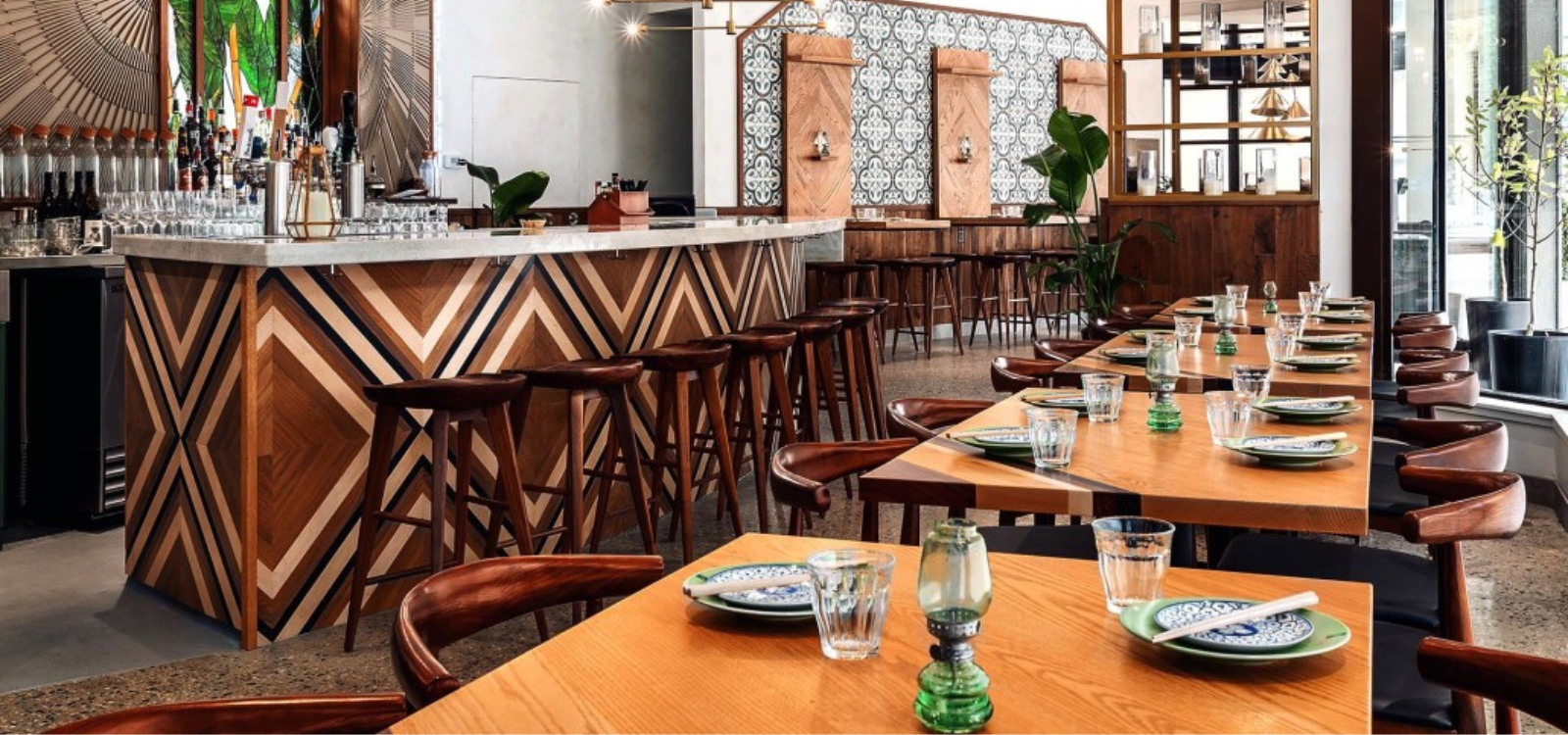 Table Bases
Table bases are the foundation of your restaurant tables and play a significant role in stability and style. Common types of bases include:
Pedestal: Pedestal bases provide excellent stability and legroom, making them popular for small and medium-sized tables. They come in various designs, including round or square bases, offering versatility for different table sizes and shapes.
Cross: Cross bases feature a crisscross design, providing stability and a modern aesthetic. They are ideal for larger tables and can accommodate multiple diners.
Trestle: Trestle bases have a classic and rustic appeal. They consist of two or more supports connected by a horizontal beam, offering stability and a charming farmhouse look.
Table Sets
If you want convenience and a coordinated look, table sets are an excellent choice. Table sets typically combine tabletops and bases, ensuring a cohesive and harmonious appearance throughout your restaurant.
Why Choose Contract Furniture Solutions?
Contract Furniture Solutions is a reputable provider of high-quality restaurant furniture, including a vast selection of restaurant tables. Here's why they are the ideal choice for your table needs:
Extensive Selection
Contract Furniture Solutions offers an extensive range of restaurant tables, providing various options to suit your requirements. Whether you seek classic, contemporary, or unique styles, you will find the perfect tables to elevate your restaurant's decor.
Superior Craftsmanship
All tables offered by Contract Furniture Solutions are meticulously crafted with attention to detail and built to withstand the demands of a busy restaurant environment. Their durable construction ensures longevity and reliability, providing tables that can withstand daily use without compromising quality.
Customization Options
Contract Furniture Solutions understands that every restaurant has unique needs and design preferences. They offer customization options, allowing you to tailor tables to match your restaurant's aesthetic. From selecting the tabletop material to choosing the base design, you can create tables that perfectly align with your vision.
Outstanding Customer Service
Contract Furniture Solutions prides itself on providing exceptional customer service. Their knowledgeable team is dedicated to assisting you throughout the selection and purchasing process, ensuring you find the ideal tables that meet your specifications and budget.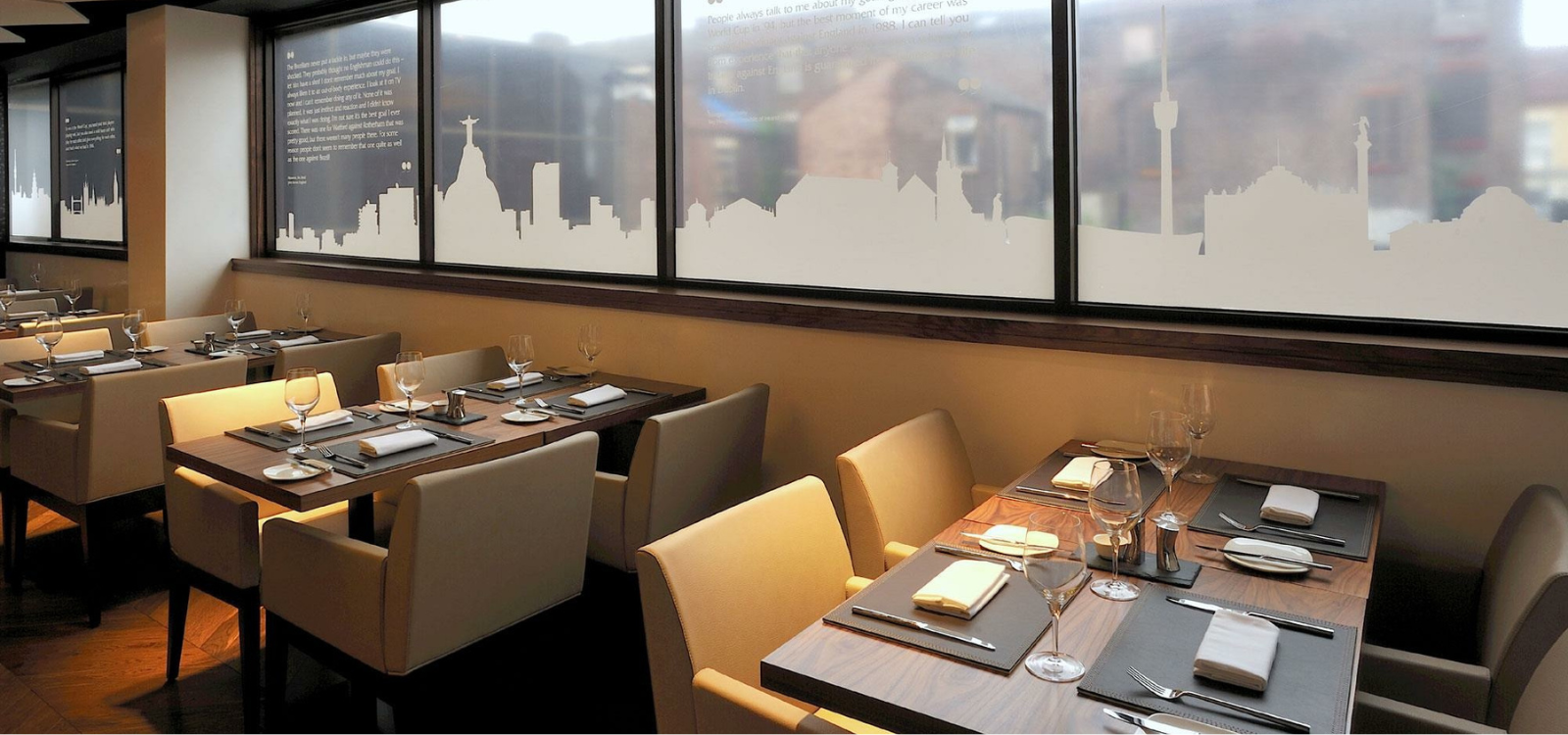 Selecting high-quality restaurant tables is crucial for creating a comfortable and visually appealing dining experience. Contract Furniture Solutions is the ultimate destination for your table needs, with a wide range of options for tabletops, bases, and table sets. Choose from their extensive selection, benefit from superior craftsmanship, and enjoy personalized customer service that caters to your specific requirements. Elevate your restaurant's ambiance and provide customers with an exceptional dining experience by investing in quality tables from Contract Furniture Solutions.