Table Tops
Contract Furniture Solutions offers custom made to order Quartz table tops for restaurant and hotel projects.  We use superior materials to craft our quartz tables, engineering all our product specifically for commercial applications.

QUARTZ table tops designed for commercial use.
Quartz table tops from Contract Furniture Solutions contain up to 90% natural quartz, combined with various resins, pigments and recycled glass.  These refined materials help create superior quartz table tops that are resistant to scratches, abrasions and chipping.  This formula also creates table tops that are resistant to extreme temperatures, making our quartz suitable for outdoor use.  

All quartz product supplied by Contract Furniture Solutions is designed with ease of maintenance top of mind.  Our quartz is suitable for use by commercial cleaning products, resistant to chemicals, acid and dissolvent.  Most importantly for restaurants is the stain resistance treatment.  Our quartz table tops are finished with a stain resistant treatment that is tested to exceed 72 hours.  This means that if coffee or hot sauce is spilled and left standing, it can be easily cleaned even days later.
Contact our team for more information on quartz products.  While this page is intended for restaurant or hotel table tops, these finishes can be referenced when selecting for custom bathroom vanities as well.  Pricing is available upon request, and order requirements are minimal.
Contract Furniture Solutions has received exceptional feedback on our Quartz table tops that are currently being used on a wide range of projects across Canada. Contact our team to confirm stock availability for your project.
**Manufactured with standards of Greenguard Gold, NSF, CE and ISO9001 certification.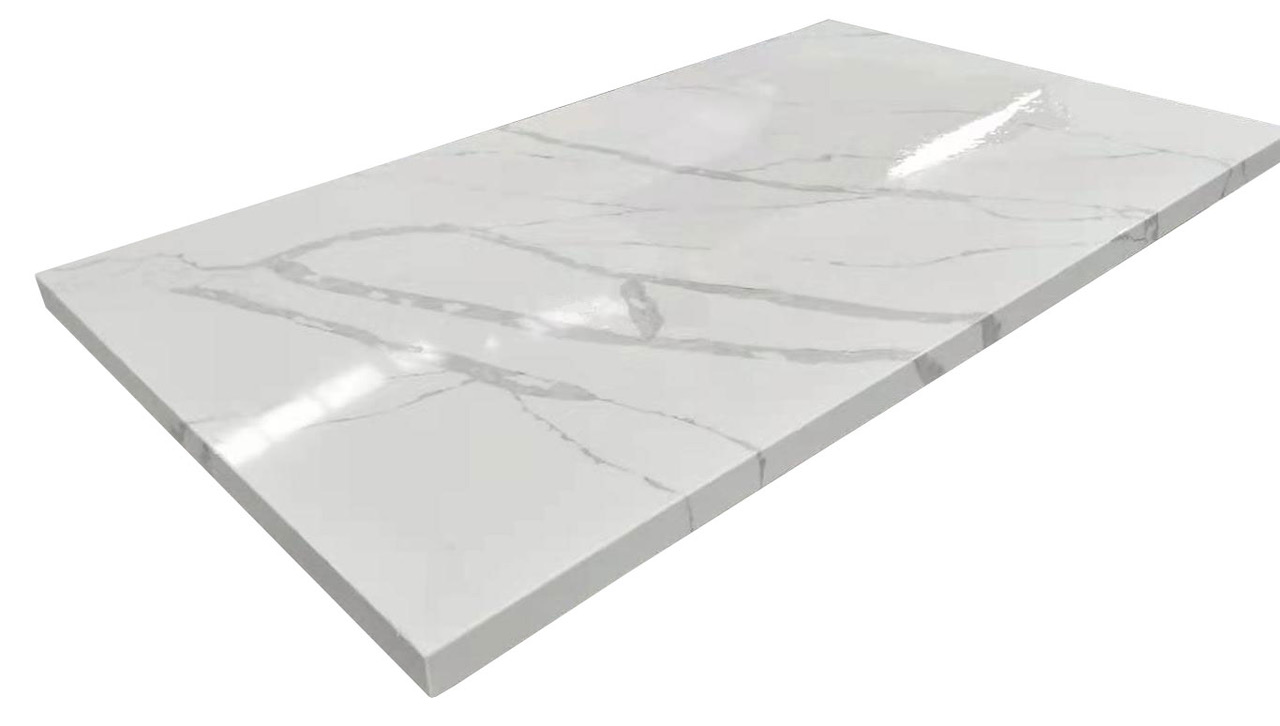 Standard Sizes Available:
24 x 24″
24 x 30″
30 x 30″
48 x 30″
72 x 30″
35 x 35″
24″ DIA
30″ DIA
36″ DIA
Quartz Manufacturing Process

Resin, Quartz, Pigments, etc



Cured in furnace then cooled down

Polished, inspected and protected